Class 3
This term our topics have been to continue our study of the Romans and Space.
In science we have been looking at the movement of the Earth and other planets relative to the sun in our solar system. In science, in addition to our space work, we have carried out many different investigations and experiments. These have ranged from making catapults out of lolly sticks to launch marshmallows, to rockets fuelled with vinegar and bicarbonate of soda. All have been carried out with much enthusiasm and have been written up in a scientific manner, using hypothesise, methods, results, and conclusions. Our design and technology project has linked to this nicely with this making a 3D solar system.
In Maths, our confidence is growing with decimals and percentages, and we have been using our prior learning to help us with this area. Year 6 have been working exceptionally hard in preparation for their SATs and have developed such a mature attitude with lots of self-directed learning taking place at home too!
In English we have been writing persuasively, using our history topic as an inspiration. We all planned, wrote, and performed 'Boudicca rallying the troops' speeches. The children have grown in confidence in performing to the class; and it has been an absolute pleasure to witness these newly empowered young people putting so much passion into their performances.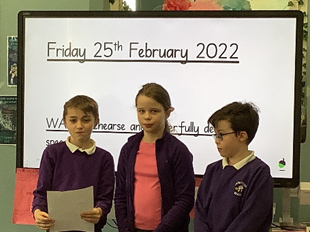 We have finished the term with writing Biographies and Autobiographies, where we have all learned lots about one another. We also now have an improved knowledge of a number of footballers!
It has been a very busy term for sports, with lots of competitions including tag rugby, swimming, gymnastics and spotsability. In our Thursday afternoon lessons we have honed our Uni Hoc skills and have become rather adept at passing, shooting and defending.
Class 3 have really demonstrated their dramatic side this term with so many children throwing their hats into the ring to perform for The Comic Relief Talent Show. There were truly some fantastic acts, I think we may have to showcase some of these at a later date.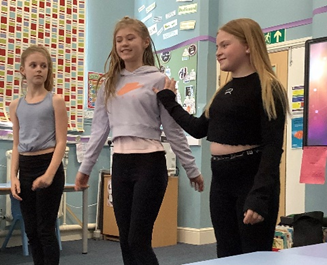 Year 5 and some of year 6 visited John Ferneley College for their performing arts showcase which was spectacular and got many fired up ready to start their journeys there in the new year.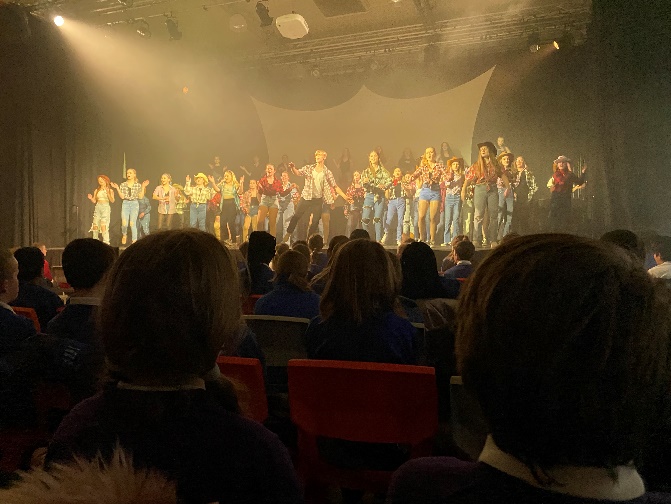 We have also enjoyed workshops from the Dogs Trust and Severn Trent water, helping us think about the best way to deal with dogs we do not know and how to make a concerted effort to save water and save the drains becoming blocked, both important life skills that will hopefully make a lasting impression.