Class 1
In Class 1, our topic this term has been 'Ocean Commotion'. We have enjoyed learning all about the animals that live in the sea, and we thoroughly enjoyed sailing the seven seas as pirates!
We started the term as pirates for the day! During our pirate day, we sang along to the song 'A Pirate Life' and completed a treacherous obstacle course, including walking the plank. This led us to find our own coin, which in turn led us to parts of a treasure map. We worked as a team to put the treasure map together before we could finally go on our treasure hunt! The map took us around the field, passed the forest and the willow, before ending up at the X. We found the treasure and successfully became members of the Pirate League.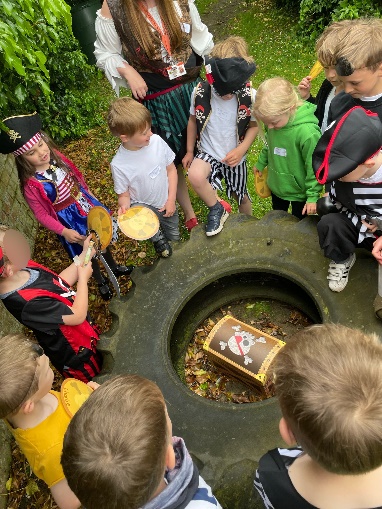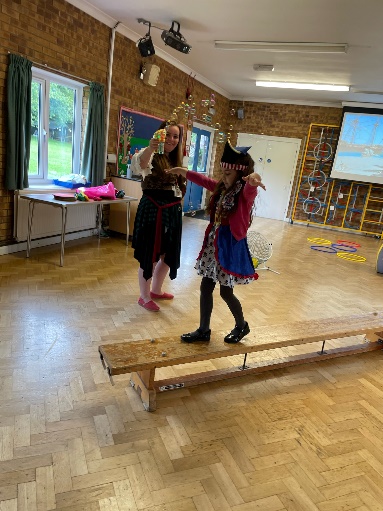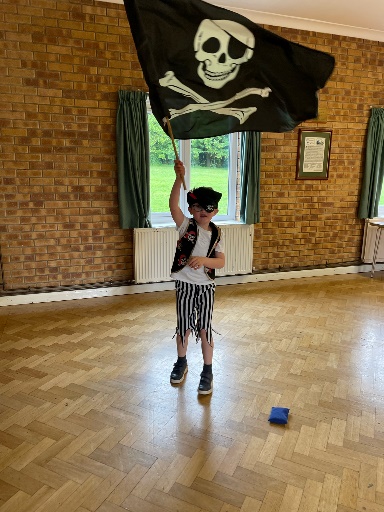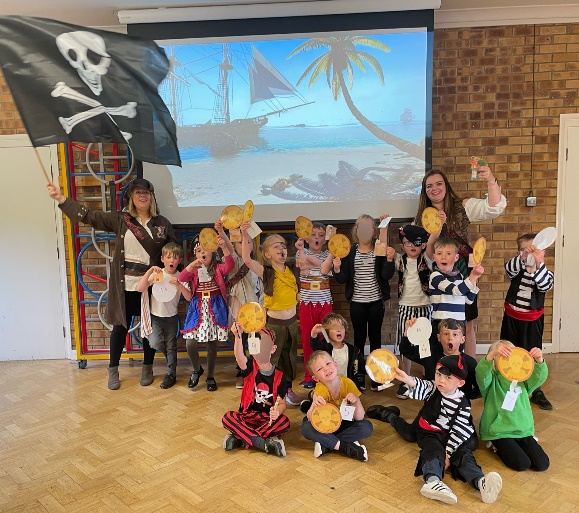 Our main story for this topic was 'Sunk!' by Rob Biddulph. We have enjoyed familiarising ourselves with the vocabulary in this book, including 'swashbucklers', 'galleon' and 'buccaneers'. We have enjoyed making predictions about the story, discussing the characters and investigating the setting.
Our science this half term has been based on the weather, so we have been exploring it during our outdoor learning sessions. We have investigated shadows, how the wind moves objects, how water moves objects, and how summer looks on our field. We have even had a go at making our own rainbows!
In maths, year 1 have been working hard to understand time. We have created our own clocks and practised telling the time to o'clock and half past. Our favourite part is using the iPads to see how long it takes to do things, like running around the playground or writing our name 5 times.
EYFS have been applying their number knowledge this half term, practising sharing equally, doubling and halving. We have also been using the based 10 to make numbers using tens and ones, making sure to exchange our 10 ones for 1 ten.
Class 1 have continued their love for geography this half term with Mrs Triggs, learning all about different countries and how they compare to us. We started by learning all about the continents and oceans and have moved on to look at hot and cold countries, including different geographical features.
We have been very creative this half term, making pirate flags (ready to test in the wind) and using our amazing junk modelling skills to create jet packs, parachutes, birds and cookers! We have also made some beautiful fish using clay and sequins, shaping it carefully with our hands, and using tools and sequins to make scales.