A Busy Morning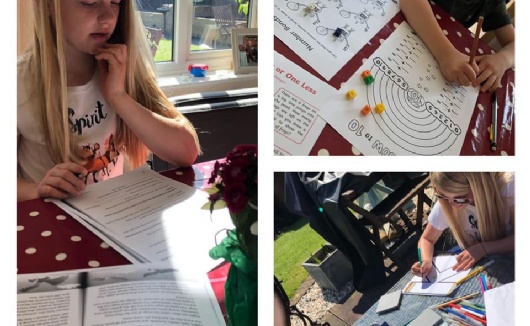 Nathanial & Sophia spent a morning working hard...
Their first day at home meant school work first thing...lots of number work, reading comp, start of a story to space and decorating letters for the school sign. They then did some relaxing and had treat in the garden - using the chiminea and eating some tasty marshmallows.
Sounds like you are doing fantastic! Keep up the amazing work.