Pretty Nails & Matching Outfits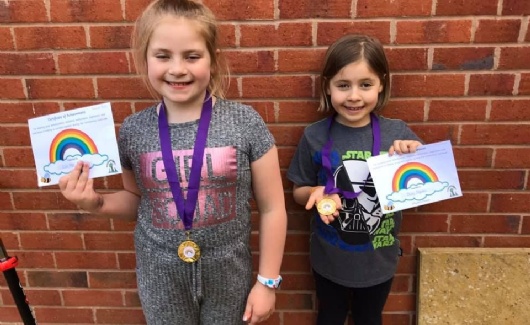 Daisy and Ella Mae enjoying another week home learning. Monday was painting nails to start day off. They were happy to wear matching outfits. They love their medals from the school. Today top thing was the art lesson finding different textures.
Miss Bray is very jealous of your nails girls, and your matching outfits!