Birthday Cards for the Queen!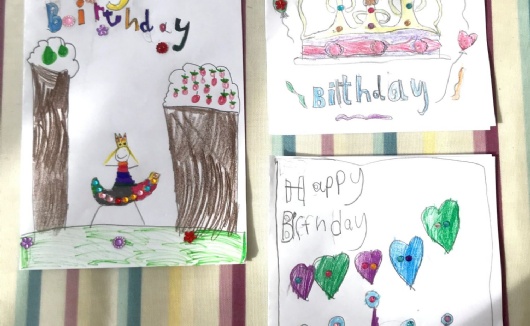 Soph, Nat & Liv have had fun with their work this week and improvised with lots of drawing and colouring to show things in different ways too. They really enjoyed making cards for the Queen's birthday and loved decorating them with as many gems as possible!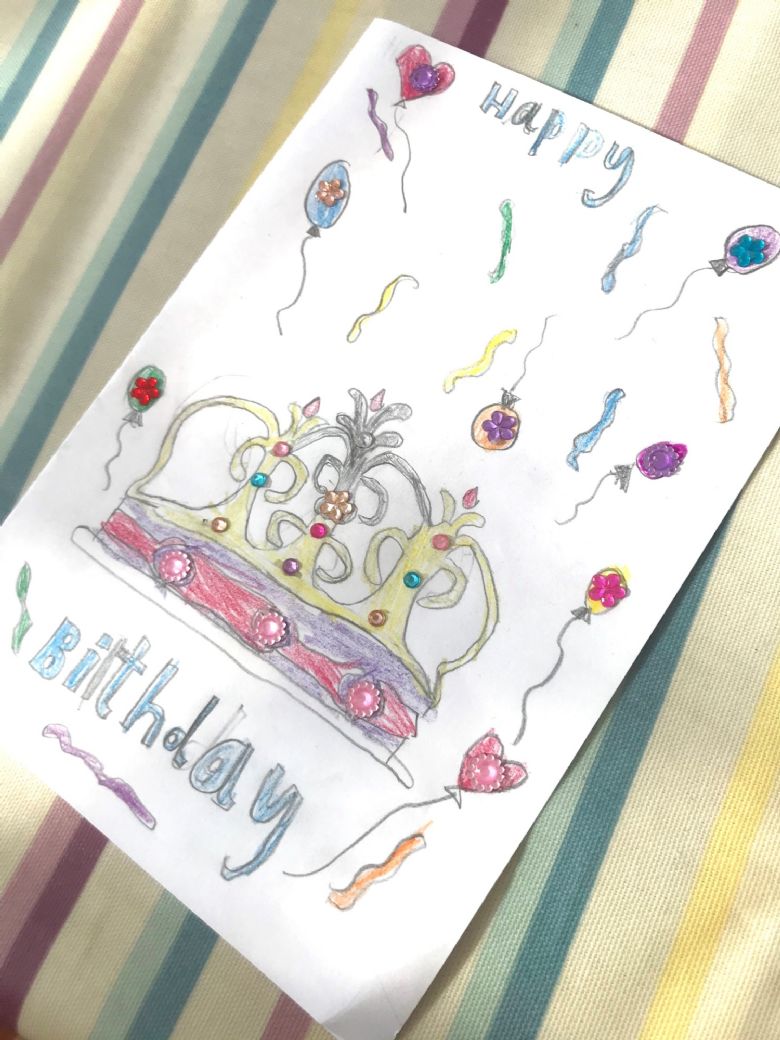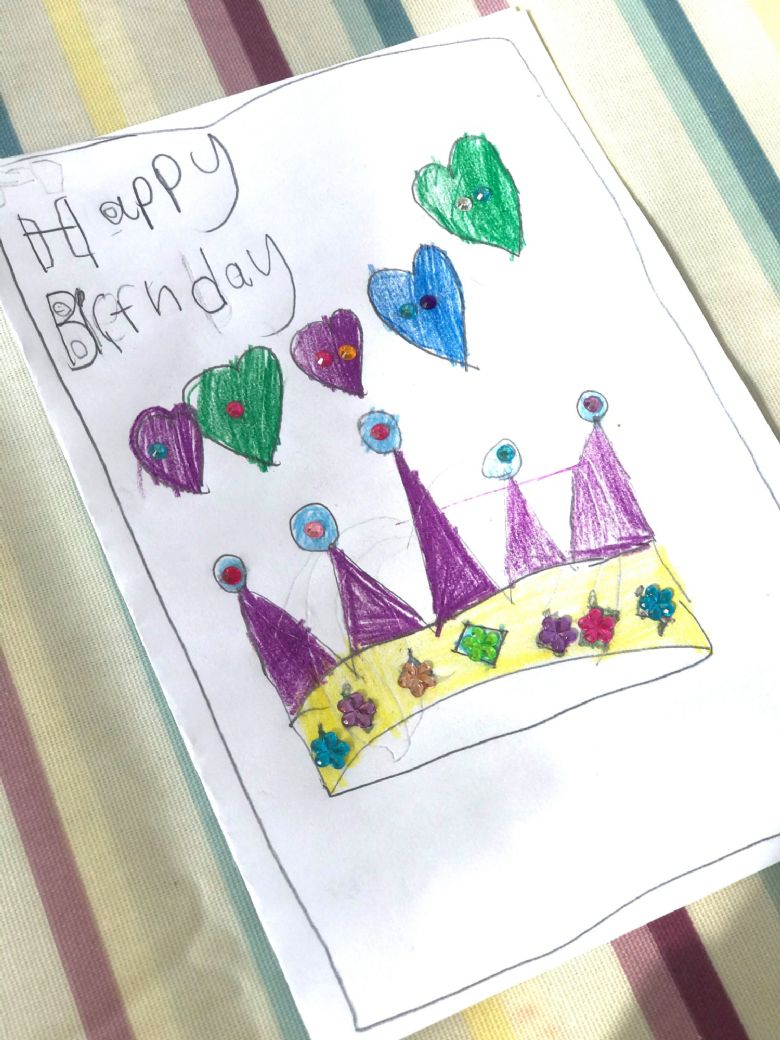 Meanwhile Daddy joined in on N&L's cutting and sticking challenge.....we think lockdown may have started to get to him!