Winnie's Pink Story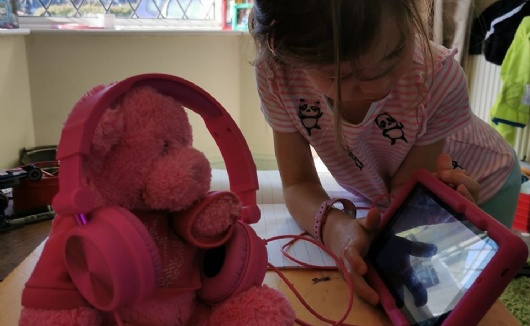 Winnie has been using her own belongings as inspiration for her story about all things Pink!
Well done Winnie, your writing is brilliant too!
Once upon a time there was a pink bear. The pink bear was listening to his tablet Angelina Ballerina. The pink bear was playing with his toys.