Camp Out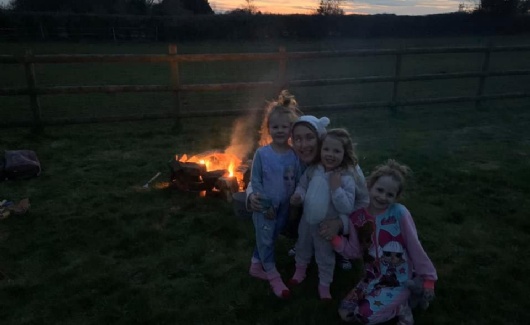 Olivia and her family were supposed to be on holiday this weekend, and since they couldn't go they decided to make the most of the good weather anyway!
They had a BBQ, toasted marshmallows on a campfire, and camped out for the night!
They also gave the play house a lick of paint the next day!
That sounds like so much fun, we're especially jealous of the marshmallows! Yum!