Class 3 Week 12 Challenges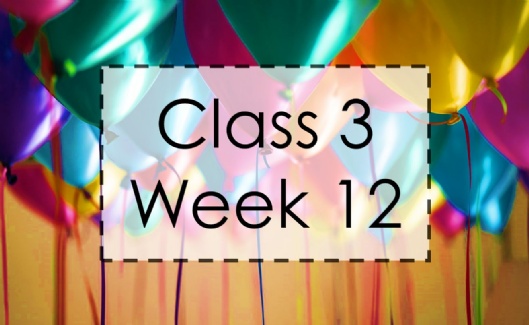 Hello Class 3!
Can you believe we are in the second to last week of this school year?!
Every single one of you have been amazing and although I have only had the chance to meet a handful of you, I know that you are all brilliant. I have loved getting to know those of you that are in school as well as hearing from those of you that are not.
Below is an outline of what we will be doing this week - we will be doing something a little different.
Maths: We will continue to use the White Rose Maths home learning activities - how are you finding it? Let me know! This week we are looking at Summer Term - Week 9.
English: For the last two weeks of term we will be using Talk For Writing home learning packages. These packages have been made available and are a brilliant resource to help us with our creative writing. Each year group has their own package to have a go at. Like I said, as these will run across the final two weeks of term to you only need to complete a bit each day over the next two weeks. I have donated on behalf of Class 3 to Great Ormond Street Hospital's Charity to use these packages.
Topic: This week's theme for our topic work is "The Last 100 Years". Each day you have a different activity to help you plan the ultimate party (once lockdown is over of course!). You will be looking at how fashion, music, food and games have changed over the last 100 years and by Friday you should be ready to party!
If you get the chance, have a look at BBC iPlayer at the TV programme called 'Back in Time' for an even better insight to the changes over time!
Get Epic: Continue to read whatever takes your interest on Get Epic! I love seeing the different things you find on there! I have assigned a few books about party planning that you may find useful!
Education City: You have some activities assigned to you all about how to work scientifically. Why is it important and how can we transfer these skills into other areas of science?
I hope you all enjoy the last two weeks of this school year. It has been so strange but you have all done so well (inlcuding parents!!). Give yourselves a big pat on the back!
Keep being amazing!
Miss O'Neill