Class 3 Week 11 Challenges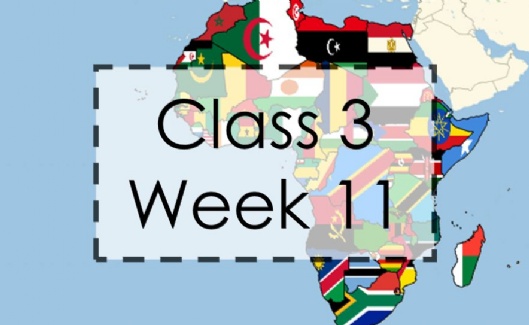 Hello Class 3
With only 3 weeks left of the summer term, I want you all to take some time to reflect on the craziness that has been the last 3 months. You are all doing amazingly. Take some time to remember how well you have adapted to a 'new normal' and that it will go back to 'normal normal' soon enough.
This week's challenges are courtesy of our Year 6's who came up with the idea of the theme of "Africa". You have the opportunity to conduct your own research, learn about important African people and craft your own African artefacts. Let me know if there is any other theme you would like to explore!
This week there is also going to be an extra challenge for Year 5 and Year 6 (Don't worry Year 4, your time is coming!). The Year 6's in school challenged the teachers this week on TT Rockstars - Mr Cockerill even joined us online! The Year 6's have now decided to challenge all of Year 5 so get on there! You have until 4pm on Friday. Year 4 don't you worry, you will be challenged soon enough!
As usual you have a number of activities assigned to you on Education City and books on Get Epic - there is something for everyone!
I hope you all enjoy this week and I can't wait to see what you get up to.
Miss O'Neill