Class 3 Week 10 Challenges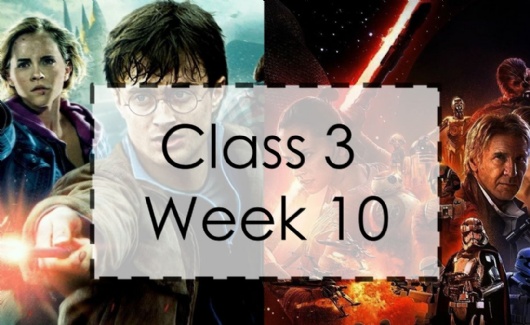 Hello Class 3!
Can you believe that this is week 10 of home learning? How are you all getting on? Get in touch and let me know!
After speaking to our Year 6's in school this week and suggesting a Harry Potter themed week, I was devastated to find out that you don't all love Harry Potter as much as I do (shocking I know!). However, there are other fantasy films out there that I'm sure you all enjoy. So I changed a few things around and made this week FANTASY FILM week!
There is a mixture of activities and challenges for you to get your teeth into and I'm sure you'll even find time to watch a film or two! Fantasy films can be such an escape, a world of imagination that can take our minds away from anything else going on.
I have also uploaded a number of ideas for Father's Day cards ready for next Sunday (Dads, please don't look!).
As usual there are a number of activities assigned on Education City, this week all about reversible and irreversible changes, as well as books assigned on Get Epic! I have included a book about film making which I'm sure you'll find interesting!
I hope you are all staying safe and well - it still feels strange doesn't it!
Stay in touch and be kind!
Miss O'Neill