Class 3 Week 9 Challenges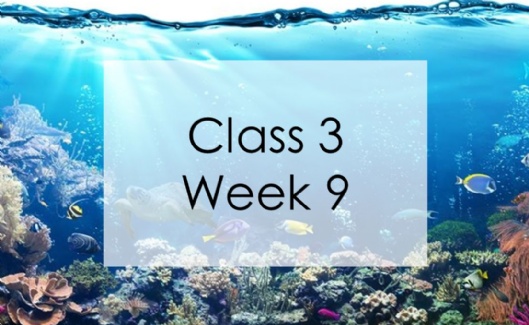 Hello everyone!
I cannot believe the first week back at school (for some of us) is over already, it has flown by!
This week has been very busy and I have loved being able to be in school meeting lots of the children of the Ab Kettleby family. Those of you that have been in school have always had smiles on your faces which is great to see! Those of you at home, keep sending in the work you are doing or anything else you have been up to! Any emails being sent to [email protected] will be forwarded on to me and I will always respond when I can.
As it is World Oceans Day on Monday 8th June, this week our theme is BLUE PLANET! I'm sure lots of you have watched the BBC series and have an interest in the wonders of the sea! Have a look through the activities below and have a go. Can you get even more creative and think of anything else you could do to celebrate World Oceans Day?
Keep being amazing, keep in touch, keep smiling!