Class 3 Week 8 Challenges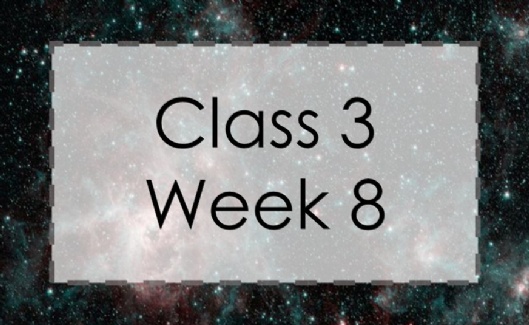 Hello Class 3!
I hope you all had a wonderful half term and found some time to enjoy the sun and relax!
I know a lot has changed and some of you will be in school this week which is so exciting, but do not worry if you are not! We understand the decisions being made by each family are what is best for you! This only means that we are finding a new normal and we will get to meet each other soon and I'm really looking forward to it!
This week I thought we could have a theme running across our different challenges, so this week is all about SPACE! My family and I have been sitting in the garden all evening until we can see the Space Station moving across the sky. Have you ever seen it? It is crazy to think there are people up there right now!
I am already looking forward to seeing how creative you get in your writing and art skills this week.
Below are your recommended challenges for this week.
Grammar and Reading: I have uploaded 3 weeks worth of reading comprehension for you to have a go at along with a timetable but you can complete them in any order you like. Below are this week's daily Grammar questions - good luck!
TTRockstars: You guys are amazing! I have had to keep practicing just to be able to get close to your scores on Rockslam! Keep challenging me - I need all the practice I can get!
Get Epic!: I can see how much you all love to read - me too! Keep it up!
Education City: I have assigned a number of challenges for you to have a go at all around our theme of space. If you are having trouble, please let us know and we will try and sort it for you.
Oak National Academy - There are some interesting activities this week - have a look in the Topic Overview to find out more.
Keep up the amazing work!
Miss O'Neill