Class 3 Week 7 Challenges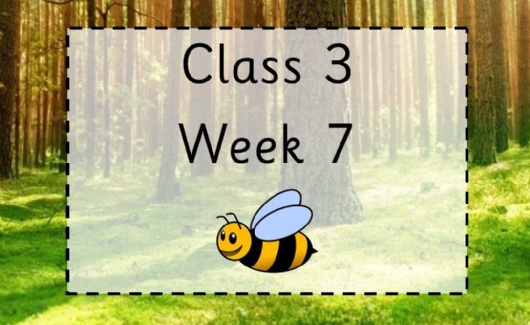 Hello Class 3!
Let me start by introducing myself! I am Miss O'Neill and I will be your class teacher from now until the end of the school year.
I know this may seem a bit strange, we haven't even had the chance to meet yet, but if you have a look on our school Facebook page, I should be there introducing myself in a little video – maybe you'd like to do one back so I get to know you too?
Mr Cockerill has told me a lot about yourselves and I think we all want to wish him luck and say a big thank you for all the hard work he has put into teaching you all. Have a look at the first topic task at an idea I have had for Mr Cockerill!
I'd also like to say a big hello to parents! Like everyone at Ab Kettleby, I know suddenly being parent/teacher/lockdown buddy is something new and strange and at times really difficult. The challenges and tasks put together are for your children to look through and have a go at, not all challenges have to be completed!
As I am new, I am going to try my best to get to know you all in lots of different ways so have a look through the activities and if you get up to anything else over the next week, let me know either through our Facebook page or email [email protected].
TTRockstars – Now Mr Cockerill has told me how amazing you are at your times tables, I think it's time to prove it! Challenge me to a Rockslam (take it easy on me though it's my first week!).
Get Epic! – I can see you've been reading so many books! Keep it up, I can't wait to hear about your book recommendations as one of your English tasks!
Education City – Have a look at the tasks I've assigned to help with your science task this week – do you think you could name the properties of different materials?
Have a look through the challenges below and let's see how we get on shall we?
Miss O'Neill