Year 2, Week 2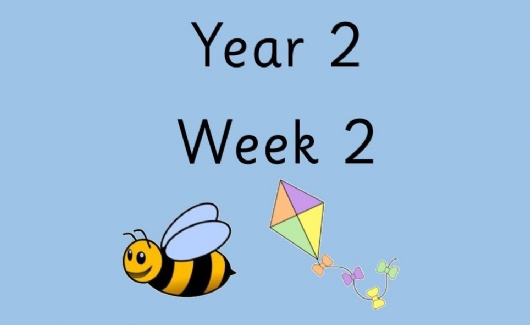 Hi everyone!
I hope you are all safe and well. We are now into Week 2 of home learning for most of us. I have loved seeing your updates on our Facebook page and school blog. For those still at school I have been amazed by your resilience and courage going to a different school. Keep smiling everyone and take care of one another. I am so looking forward to seeing you all when we are back to normal. Miss you all lots.
Mrs Moss
See below for your home learning tasks this week. If you have any queries please send these into [email protected] and they will be passed on to the relevant person.
All this information is found on the weekly overview. Please make sure you view this document.
ENGLISH
This week is all about Mr Men! You will watch clips online and......
Write a character description
Write a settings description
Retell a story from a characters point of view
Create your own Mr Men character
Write a story about your newly created character
Reading
Year 2 your text this week is 'Chinese New Year'. Below is a copy of the text and questions. Day 1 is just about reading the text and day 2-5 is questions
MATHS
Please log on to https://whiterosemaths.com/homelearning/ daily to access your child's maths learning for that day. Year 2 will be looking at fractions this week.
Monday: Lesson 1 - Equal parts
Tuesday: Lesson 2 - Recognise a half
Wednesday: Lesson 3 - Find a half
Thursday: Lesson 4 - Recognise a quarter
Friday: Lesson 5- Find a quarter
The children should watch the video and then complete the attached worksheet. Parents there are also answer sheets for every day so you can mark your child's work or help them to mark their own.
Topic
I'm challenging you to be quite creative this week. I want you to design and build your own aqueduct, create a mosaic suitable for a floor in a Roman Villa, complete a continuous line drawing, label parts of a plant and get some fun exercise in!
Please see the weekly overview for more details and links to video clips/websites you will need.
OTHER.....
Please keep an eye on our Facebook page where we are regularly posting ideas on other fun and educational activities you can complete with your child. Also please see the Practical Activities tab below for further ideas.
Have fun everyone!