YEAR 3 WEEK 9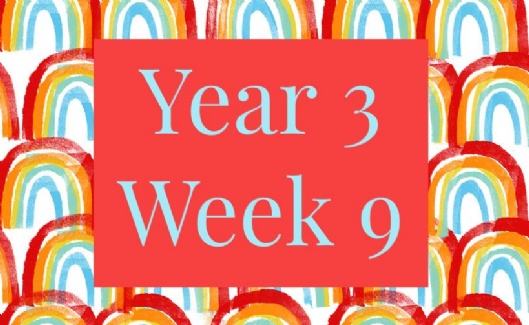 Hi everyone!
Week 9! You are all doing so amazingly well. I am so proud of all of you.
I attempted to call everyone before half term but inevitably there were a few of you who I didn't manage to catch. I think the sunshine and paddling pools may have had something to do with that. I will attempt to call those I haven't spoken with again this week just to catch up and say hello. As always if you need anything please contact the office on [email protected]
Take care and stay safe
ENGLISH
Our English work this week will be focussed around the theme of our topic work which is food. You will be creating recipes, writing instructions and having a go at becoming a poet. Enjoy!
Don't forget to keep practising your reading by accessing Get Epic and taking the quizzes at the end of each book.
MATHS
We are carrying on with addition and subtraction this week. You wont need to access the website as I've included an overview with links to each video below. Worksheets and answers are also there.
Keep practising on TT Rockstars too!
TOPIC
As already mentioned our theme this week is food. Your activities include learning about a varied diet, the 5 food groups and the artist Giuseppe Arcimboldo. The overview is below.