Year 1, Easter Activities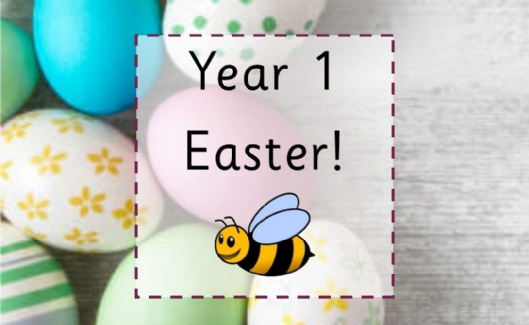 Please see below for the suggested Easter activities for Year 1 over the Easter weeks. As always, this is to be taken and used only if you want to, we would still love to see anything else that you've been up to during the holidays! Also, remember we will be posting other challenges and ideas on our Facebook page.
If you would like your learning to appear on our home learning blog, either post it to our Facebook page, or email to [email protected]
Any questions, please direct them to [email protected] and they will be passed on to the relevant person.
Please read on for further information about the activities.
Have a very Happy Easter - don't eat too much chocolate!!
English-
The Easter Story
Easter Story Writing - can they make a story book using the pictures provided?
Easter acrostic poem
Phonics-
Easter Mosaic - Colour the real and nonsense words to reveal the pictures.
Reading-
Speed Reads - Adult Guidance
An Egg-citing Contest
Crunchy Easter Cakes
Maths-
Maths on the Move activity sheet
Maths on the Move number trail
Easter crack the code
Number Pyramid
Easter Activity Booklet
Topic-
Spring Hunt Checklist
Flower Identification
Puzzles-
Easter Wordsearch
Identical Chicks
Secret Code
Spot the Difference