EYFS, Week 2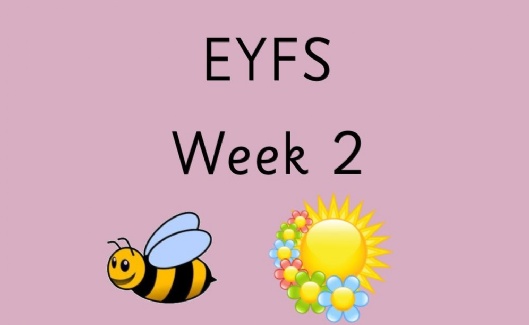 Please see below for the Home Learning for Foundation this week.
Any questions, please direct them to [email protected] and they will be passed on to the relevant person.
Please read on for further information about this week's home learning.
English -
a document to explain the English for this week. It can be completed in their home learning books sent home last week.
Story character ideas (optional)
Menu template
Reading -
Continue with the activity booklet from last week
Mirror tricky words activity - can you read the words in the mirror?
Topic -
a document suggesting topic ideas for this week.
tree identification key
Maths -
I spy & count
Animal dot-to-dot
Number formation (doesn't have to be done all at once, a bit at a time!)
Colour the shapes (lots of options)
Repeating Patterns
Extras -
Spring colouring sheets
Cut & stick 2D shape chick
Cut & stick emoji