Year 1, Week 13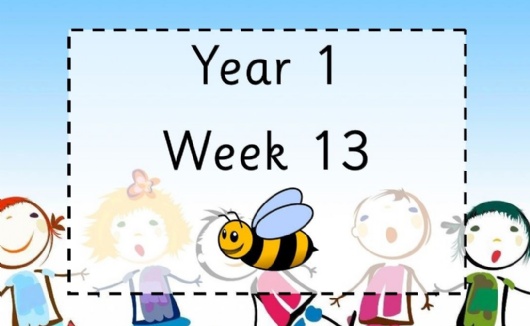 It's week 11 of the summer term which can only mean one thing.... it's the last week! We cannot believe how quickly we've got here, and we're so sad that we can't finish the year with you as we normally would. We can't believe how far you've all come, and we're so so proud of everything you've achieved under the circumstances.
Please see below the learning for this 'Week 13'. There is Maths, English, Phonics & Topic. As always, this is to be taken and used only if you want to, we would still love to see anything else that you've been up to during this time! Also, remember we will be posting other challenges and ideas on our Facebook page.
If you would like your learning to appear on our home learning blog, either post it to our Facebook page, or email to [email protected]
Any questions, please direct them to [email protected] and they will be passed on to the relevant person. Please do not hesitate to ask about anything.
Thank you so much for a brilliant year, and have a wonderful summer.
Miss Bray & Mrs Hadingham
English -
An overview of this week's English learning
A book review template
Phonics
Variety of Phase 5 activities.
Spellings
Reading -
Wake up time on Bumble Farm - There is a short story to read, then 3 sets of questions. These are in order of difficulty, so challenge yourself with which one you think you can complete!
Maths -
Maths Overview
Day 1 - Ordering Numbers
Day 2 - Recognising Coins
Day 3 - Recognising Notes
Day 4 - Counting Coins
Day 5 - Family Challenge Friday
Topic -
An overview of this week's Topic ideas
Wellbeing - Be creative
Year 1 Transition to Year 2 - a short activity booklet to have a go at - feel free to send me anything that you complete, I can't wait to have you all again next year! Miss Bray