Year 1, Week 12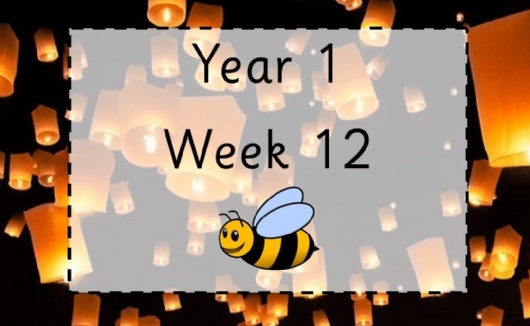 Welcome to Week 10 of the Summer Term, and the penultimate week of the year! We cannot believe we're here already, and in such strange circumstances. Well done to those of you who are showing us how amazing you are in school, and thank you so much to those of you who aren't in school for your efforts and willingness to carry on learning.
When in school we will be learning the same things that are set for home learning. We may go about them in a slightly different way, but no one will be missing out by not being in school.
Please see below the learning for this 'Week 12'. There is Maths, English, Phonics & Topic. As always, this is to be taken and used only if you want to, we would still love to see anything else that you've been up to during this time! Also, remember we will be posting other challenges and ideas on our Facebook page.
If you would like your learning to appear on our home learning blog, either post it to our Facebook page, or email to [email protected]
Any questions, please direct them to [email protected] and they will be passed on to the relevant person. Please do not hesitate to ask about anything.
English -
An overview of this week's English learning
Summer poem template
Summer acrostic poem template
Ice cream poem Template
Thursday - the waves on the sea poem template
Phonics -
Variety of Phase 5 activities.
Spellings
Reading -
End Plastic Pollution - a short one this week, just one set of questions to have a go at!
Maths -
Maths Overview
Day 1 - Counting to 100
Day 2 - Partitioning numbers
Day 3 - Comparing numbers (1)
Day 4 - Comparing numbers (2)
Day 5 - Family Challenge Friday
Blockzilla Outline
Topic -
An overview of this week's Topic ideas
Weather person outline
Clothes to cut
Tree outline
Weather Diary
Wellbeing - We all need a friend