Year 1, Week 8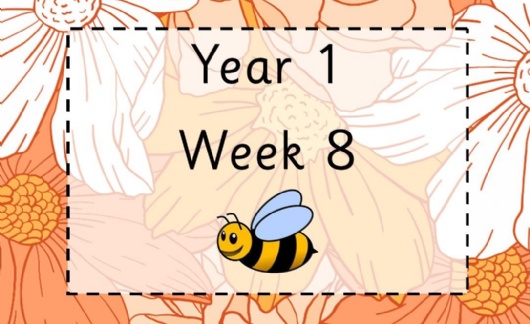 Welcome to Week 6 of the Summer Term, and the first week back after half term! We hope you've had a lovely break and enjoyed the gorgeous weather. If you're going to be joining us in school this week, we can't wait to see you! If you aren't joining us this week, we completely understand the difficult decision, and you're welcome to join us should you change your mind.
With this in mind, when in school we will be learning the same things that are set for home learning. We may go about them in a slightly different way, but no one will be missing out by not being in school.
Please see below the learning for this 'Week 8'. There is Maths, English, Phonics, & Topic. As always, this is to be taken and used only if you want to, we would still love to see anything else that you've been up to during this time! Also, remember we will be posting other challenges and ideas on our Facebook page.
If you would like your learning to appear on our home learning blog, either post it to our Facebook page, or email to [email protected]
Any questions, please direct them to [email protected] and they will be passed on to the relevant person. Please do not hesitate to ask about anything.
Remember to just try your best, and keep smiling!
Please read on for further information about the learning this week.
Miss Bray and Mrs Hadingham
English -
A overview of this week's learning, we're making pet fact files!
Fact file template (but feel free to make your own)
Facts about pets (powerpoint)
Phonics -
Spellings
The mystery of the astronaut activity book
Reading - The Moon
The Moon Questions
Maths -
An overview of this week's maths learning
Day 1 - Compare Length & Height
Day 2 - Measure Length (1)
Day 3 - Measure Length (2)
Day 4 - Introduce Weight & Mass
Day 5 - Family Maths Challenge
Topic -
An overview of this week's topic ideas
Tree identification sheet
Minibeast Food sheet
Wellbeing - Music is a magic key activity
Wellbeing - Music is a magic key colouring