Year 1, Week 7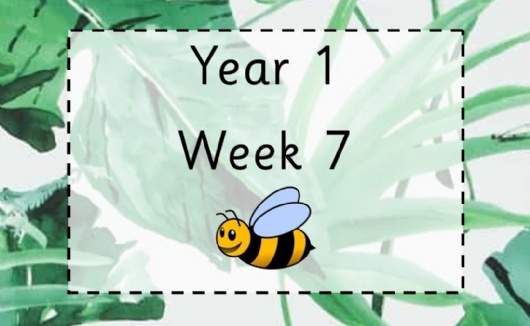 Welcome to Week 5 of the Summer Term! Please see below the learning for this 'Week 7'. There is Maths, English, Phonics, Reading & Topic. As always, this is to be taken and used only if you want to, we would still love to see anything else that you've been up to during this time! Also, remember we will be posting other challenges and ideas on our Facebook page.
This week is Mental Health Awareness week, so there will be additional activities and ideas going out on Facebook and via Gateway
If you would like your learning to appear on our home learning blog, either post it to our Facebook page, or email to [email protected]
Any questions, please direct them to [email protected] and they will be passed on to the relevant person. Please do not hesitate to ask about anything.
Remember to just try your best, and keeps smiling!
Please read on for further information about the learning this week.
Miss Bray and Mrs Hadingham
English -
An overview of this week's English tasks
Picture Perfect Text
Picture Perfect Questions
Phonics -
Spellings
The Mystery of the Rainbow Gold
The Mystery of the Rainbow Gold answers
Maths -
An overview of this week's maths tasks
Day 1 - Add by making 10
Day 2 - Subtract within 20
Day 3 - Addition and Subtraction word problems
Day 4 - Compare number sentences
Day 5 - Friday Maths Challenge
Tens Frames
Topic -
An overview of this week's topic learning
Minibeast game (ppt)
Minibeast hunt
person outline
Wellbeing - don't worry about it.