EYFS, Week 4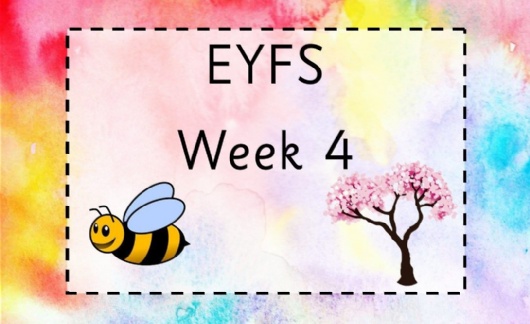 Welcome to Week 2 of the Summer Term! Please see below the learning for this 'Week 4'. There is Maths, English, Phonics, & Topic. As always, this is to be taken and used only if you want to, we would still love to see anything else that you've been up to during this time! Also, remember we will be posting other challenges and ideas on our Facebook page.
If you would like your learning to appear on our home learning blog, either post it to our Facebook page, or email to [email protected]
Any questions, please direct them to [email protected] and they will be passed on to the relevant person. Please do not hesitate to ask about anything.
Please read on for further information about the learning this week.
English -
An overview of this week's English, it's time to write a diary!
Diary template
Phonics -
A number of quick game ideas, use them as you please.
Phase 3 letter cards
Spellings - how did you get on last week? Let us know!
Maths -
An overview of this week's maths. Numbers 13 and 14!
Day 1 - All about 13 sheet
Day 2 - 13, not 13 sorting and pictures
Day 3 - All about 14 sheet
Day 4 - 14, not 14 sorting and pictures
All about 13 powerpoint
All about 14 powerpoint
Maths game - footballs and goals to 20 (see overview for instructions)
Numberblocks 13 & 14 colouring
Numberblocks 13 & 14 magazine
Topic -
An overview of this week's topic learning.
What am I? pet game (powerpoint)
An activity booklet from Aspens, our school dinner provider.