Year 1, Week 4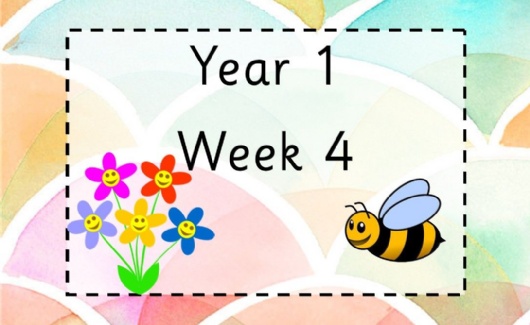 Welcome to Week 2 of the Summer Term! Please see below the learning for this 'Week 4'. There is Maths, English, Phonics, Reading & Topic. As always, this is to be taken and used only if you want to, we would still love to see anything else that you've been up to during this time! Also, remember we will be posting other challenges and ideas on our Facebook page.
If you would like your learning to appear on our home learning blog, either post it to our Facebook page, or email to [email protected]
Any questions, please direct them to [email protected] and they will be passed on to the relevant person. Please do not hesitate to ask about anything.
Please read on for further information about the learning this week.
English -
An overview of this week's learning - it's time to write a diary.
Diary template
Diary checklist (make sure you've got the features of a diary)
Reading -
Habitats Text, read this on Monday (hopefully I've uploaded the correct thing this time!)
Habitats Questions, answer these from Tuesday onwards.
Phonics -
Three activity mats to keep your phonics brain working.
Spellings - practice on the sheet and then have a go in your book.
Maths -
An overview of this weeks maths, using White Rose again.
Day 1 - making doubles
Day 2 - making equal groups (grouping)
Day 3 - making equal groups (sharing)
Day 4 - find a half
Day 5 - Friday Maths Challenge. This is not available to print yet, if you need anything it will appear on the White Rose website next to the video.
Topic -
An overview of this weeks topic activities
What am I? Pet game (powerpoint)
Where am I on the map?
An activity booklet from Aspens, our school dinner provider.