EYFS, Week 3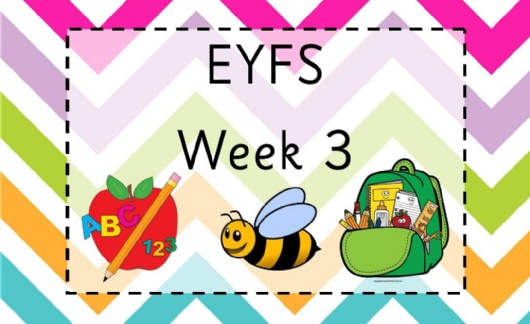 We hope you had a lovely Easter break, and enjoyed some of the activities we suggested!
We are now in the Summer term! Please see below the learning for this 'Week 3'. There is Maths, English, Phonics, & Topic. As always, this is to be taken and used only if you want to, we would still love to see anything else that you've been up to during this time! Also, remember we will be posting other challenges and ideas on our Facebook page.
If you would like your learning to appear on our home learning blog, either post it to our Facebook page, or email to [email protected]
Any questions, please direct them to [email protected] and they will be passed on to the relevant person.
Please read on for further information about the learning this week.
English -
This week is poems. There is an overview document telling you what to do each day.
Spring Poems
Phonics -
Ear, air, ure, er sorting. Print the pictures and sort them into the correct sounds. Can you sort them all?
Spellings - have a go at writing them on the sheet, then try and write them without copying in your book.
Row Row Row Your Boat (RRRYB) Nursery Rhyme Activities: Colouring, cutting skills and sentence scramble.
Maths -
An overview sheet to tell you about each day. We're introducing numbers 11 & 12, and need some Numberblocks to help us!
Day 1 - All about number 11
Day 2 - 11 or not 11? Sorting sheet and pictures.
Day 3 - All about number 12
Day 4 - 12 or not 12? Sorting sheet and pictures
Numberblock 11 & 12 colouring
Numberblock 11 & 12 magazine activities
Topic -
An overview sheet with lots of ideas for this week. Don't feel like you have to do them all!
The Queen''s birthday powerpoint
Birthday card for the Queen template.